Phenolic Resin Plant
The products manufactured at our end owes their high quality to manufacturing processes that are constantly upgraded so as to suit the precision requirements of the manufactured items. Phenol formaldehyde resins (PF) include synthetic thermosetting resins such as obtained by the reaction of phenols with formaldehyde. Sometimes the precursors include other aldehydes or other phenol. Phenolic resins are mainly used in the production of circuit boards. They are better known however for the production of molded products including pool balls, laboratory counter-tops, and as coatings and adhesives. In the form of Bakelite, they are the earliest commercial synthetic resin. Before the final product is released for shipping, it is also passed through all acceptance tests. Other than this, our facilities also have provision for carrying out Third party inspections to suit the requirements of the customers. We offer the Phenol Formaldehyde Plant. Further, our well structured production methodology also ensures appropriate steps are taken at every stage of manufacturing to ensure flawless handling of the involved processes.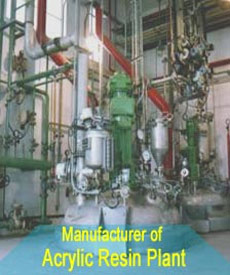 Phenol Formaldehyde Resin Plant
We manufacture cost-effective, safe and reliable Phenol Formaldehyde Resin Plant for high quality industrial use. Available in various technical specifications, these are highly demanded by our client's spread worldwide. We also offer customized specifications for our clients benefit. Our industrial formaldehyde resin plant includes phenol formaldehyde resin plant and powder based resin plant.