Chemical Pilot Reactor Pilot Resin Plant
Pilot reactors are used to many various sectors in chemical industry, in order to Research & Development (R&D), Pilot Plant operations and production for innovations etc… Our Pilot Reactors are manufactured in stainless steel (SS 304, SS 316, SS 316L, SS 316Ti) or Hastelloy. Derya Krom Industry embracing itself as an inherently solution partner for every customers, not only a seller, after sell service or manufacturer. Because of these policy, every product which manufactured by Derya Krom Industry accepted like a special jeweler for customers, thus it is why we do our job by ultimate quality.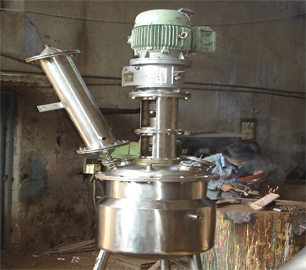 Pilotr Reaction Vessel
Pilot Reactor capacities from 1 liter to 100 liters are manufactured in order to serve the best in operations in many sectors. Our Pilot Reactor Systems and each of components are manufactured in precision machining, and detailed engineering support as a solution partner in your processes and facilities.